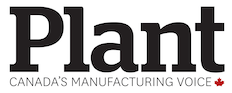 MILAN – Sergio Marchionne, a charismatic and demanding CEO who engineered two long-shot corporate turnarounds to save carmakers Fiat and Chrysler from near-certain failure, died Wednesday. He was 66.
The holding company of Fiat's founders, the Agnelli family, announced Marchionne had died after unexpected complications from surgery in Zurich. That came days after a deterioration in his health led the company to hastily appoint a successor.
At Fiat Chrysler Automobiles headquarters in the Italian city of Turin, corporate flags flew at half-staff while inside the building, Marchionne's successor led a minute of silence ahead of an earnings presentation. Workers at a plant near Naples that Marchionne had brought back to life halted production for 10 minutes in tribute.
"Unfortunately what we feared has come to pass," said John Elkann, Fiat heir and head of the Exor holding company. "Sergio Marchionne, man and friend, is gone."
The news agency ANSA reported the cause of death as cardiac arrest. He suffered one while recovering from shoulder surgery late last month, landing him in intensive care, followed by a second, fatal event. Fiat Chrysler declined to comment, citing privacy issues.
The Italian-Canadian had planned to step down after first-quarter earnings next year, but the transition was accelerated after the company announced that the complications, which it did not detail, would prevent his return. He also was replaced as CEO of sportscar maker Ferrari and heavy truck and equipment maker CNH Industrial.
Marchionne turned around the dysfunctional Fiat and Chrysler, merging them into the world's seventh-largest carmaker, Fiat Chrysler Automobiles, almost by personal force of will, living on a corporate jet crossing the Atlantic to push employees to accomplish what most people thought was impossible amid a devastating global recession.
Marchionne, who was born in Italy and emigrated to Canada at age 14, had revived Fiat by 2009 when he was picked by the U.S. government to save U.S.-based Chrysler from its trip through bankruptcy protection after being owned by a private equity company.
"It's highly unlikely that Chrysler would exist today had he not taken that gamble," said Autotrader.com analyst Michelle Krebs. "The company was in such bad shape, being stripped of any kind of resources by the previous owners."
Marchionne met most of his goals, even though at times he was doubted by nearly everyone in the automobile business. But he didn't live long enough to complete his last two: personally hand over the reins of Fiat Chrysler to a hand-picked protege and lay out plans for transforming supercar maker Ferrari.
The manager, known for his folksy, colorful turns of phrase and for his dark cashmere sweaters no matter the occasion, was the darling of the automotive analyst community. Even when expressing doubts at his audacious targets, they showed admiration for his adept deal-making. That included getting General Motors to pay $2 billion to sever ties with Fiat, key to relaunching the long-struggling Italian brand, and the deal with the U.S. government to take Chrysler without a penny down in exchange for Fiat's small-car technology.
Marchionne joined Fiat after being tapped by the Agnelli family to save the company. Fiat had for generations been a family-run enterprise and having someone at the helm from outside Italy's clubby management circles – even a dynamo like Marchionne – was an enormous change.
Other key corporate moves included the spinoff of the heavy industrial vehicle and truck maker CNH and of the Ferrari supercar maker. Both deals unlocked considerable shareholder value for Agnelli family heirs led by Elkann. Elkann, 42, came into his own under Marchionne's stewardship, taking over as chairman in 2010 having been tapped more than a decade earlier by his grandfather, the late Gianni Agnelli, to run the family business.
As Marchionne's health failed following surgery, a clearly emotional Elkann delivered what amounted to an impromptu eulogy and message of gratitude to a man he called his mentor.
"He taught us to think differently and to have the courage to change, often in unconventional ways, always acting with a sense of responsibility for the companies and their people," Elkann said over the weekend. "He taught us that the only question that's worth asking oneself at the end of every day is whether we have been able to change something for the better, whether we have been able to make a difference."
It was Marchionne's success in turning around a pair of Swiss businesses that drew the attention of the Agnelli family. He joined Fiat's board in May 2003, four months after the death of Fiat scion Gianni Agnelli. He became CEO in June 2004, after the death of Gianni Agnelli's brother, Umberto, Fiat's chairman, left a family void in the company.
As an outsider, Marchionne was unfettered by local loyalties and he set about cutting jobs and expenses, slimming management ranks and increasing shareholder value along the way. He brought in other outsiders to key positions and relaunched the iconic 500, which became one of the new Fiat's calling cards and a sign of rebirth as it expanded abroad.
While he started small with limited industrial alliances, his ambitions soon grew. The bankruptcy of Chrysler gave him the opportunity to create a global car company with brands including Jeep, Ram, Alfa Romeo, Ferrari and Maserati that he envisioned would grow to 6 million cars a year. A global economic crisis that bottomed out car sales in key U.S. and European markets prevented him from reaching that goal, but his industrial vision never faltered as he spun off CNH and Ferrari into stand-alone entities.
His most quoted presentation to analysts, titled "Confessions of a Capital Junkie," argued that consolidation was inevitable in the investment-heavy car industry. But though he tried for another merger with General Motors, talks never led to a deal. Still, newspaper photographs of a chain-smoking Marchionne awaiting talks with German Chancellor Angela Merkel outside the Chancellery in Berlin on the role of GM's then-subsidiary, Opel, made clear just how personally he took the negotiations.
Marchionne had always insisted that his successor would come from inside—so it was no surprise when British manager Mike Manley, who helped boost Jeep to global success and get Fiat a foothold in Asia, was named CEO.
---
Related: Fiat Chrysler new CEO takes wheel with earnings presentation
---
"Clearly, this is a very sad and difficult time, and our thoughts and prayers go to Sergio's family, friends and colleagues," Manley told an analyst conference call presenting second quarter result. "Personally, having spent the last nine years of my life seeing or talking to Sergio almost on a daily basis, this morning's news is heartbreaking."
"There is no doubt Sergio was a very special, unique man and there is no doubt that he's going to be sorely missed."
Marchionne had never indicated plans to leave either Ferrari or CNH, leaving many to speculate that the tireless manager known for his short sleep cycles and globe-trotting style would use those positions to keep a foothold in the automotive world.
In June, he laid out Fiat Chrysler's five-year plan, which included launching electrified powertrains across Fiat brands—a tacit acknowledgement that the company had lagged in introducing hybrid, hybrid-electric and full-electric engines. They also were to put Ferrari engines in Maserati cars as Marchionne sought to take on electric-car pioneer Tesla.
---
Related: Fiat Chrysler unveils plan to make more electrified cars
---
Marchionne's penchant for numbers was always clear in his attentive quarterly presentations. He let his real satisfaction show during the June 2018 presentation when he announced the company had reached zero debt, by briefly donning a necktie for the first time in a decade.
Other automotive leaders paid tribute to Marchionne's skill, creativity and determination.
General Motors CEO Mary Barra praised his "remarkable legacy in the automotive industry." Ford Executive Chairman Bill Ford called Marchionne "one of the most respected leaders in the industry whose creativity and bold determination helped to restore Chrysler to financial health and grow Fiat Chrysler into a profitable global automaker."
At his last public appearance as CEO, Marchionne in June attended a ceremony in Rome where a Jeep was presented to the paramilitary Carabinieri police. Marchionne began his brief remarks noting that his father had been a Carabinieri officer.
He said he recognized in the Carabinieri "the same values at the basis of my own education: seriousness, honesty, sense of duty, discipline and spirit of service."
Marchionne was divorced. He is survived by his companion, Manuela Battezzato, and two grown sons, Alessio and Tyler.
—Krisher reported from Detroit. Frances D'Emilio and Nicole Winfield in Rome contributed to this report.