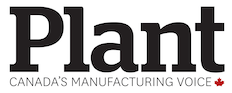 OTTAWA—Conservatives say it might help Canada's bargaining position on the North American Free Trade Agreement if the Liberal government were to agree to American demands that it join the U.S. continental missile defence system.
However, leader Andrew Scheer said Wednesday he still thinks there is a chance to preserve NAFTA as a trilateral trade deal between Canada, the U.S. and Mexico, and that Canada shouldn't give in to one-on-one trade talks with the U.S. yet.
Scheer's interim predecessor Rona Ambrose warned last month it would be "dangerous" for the Conservatives to attack the government as it tries to get a new NAFTA deal, fearing it would look as though they were siding with President Donald Trump.
On Wednesday, Scheer continued to express support for the government in some areas, but sharpened his attack in others.
He didn't reject outright the notion of a bilateral trade deal with the United States, but said Canada should continue to focus on renegotiating the full three-country deal.
"I believe as long as it's possible to preserve NAFTA, all three parties, that should of course be the priority," Scheer said.
"Canada has a significant amount of trade with Mexico and we believe that NAFTA has served Canada very well over the past two decades. So I think that it's important that there is where the focus is."
If things change, however, the government's focus might have to as well, he added. And he said he concurs with the government's position rejecting a so-called "sunset clause" in NAFTA, saying deals with longevity are usually better.
Prime Minister Justin Trudeau summarily rejected Wednesday the idea of one-on-one trade talks with the U.S., and last week he described drawing a line in the sand with the U.S. over the idea of a five-year sunset clause in NAFTA.
But Scheer also made it clear Wednesday that the Conservatives are less than thrilled with how Trudeau has handled the negotiations.
He said there's more the prime minister could do to both manage the talks and protect Canadian workers, and he repeated his concerns about Canada's retaliatory tariffs on U.S. goods—a response to Trump's steel and aluminum tariffs—taking effect a full month after the American measures did.
On NAFTA, he said the government's insistence on making environmental issues and gender equality a priority at the negotiating table have helped to bog down the talks.
Foreign affairs critic Erin O'Toole said Canada could generate some goodwill with Trump if it joins the U.S. missile defence system, an idea that was rejected in 2005 under the tenure of former Liberal prime minister Paul Martin.
Last September, Trudeau opened the door to the possibility that could change. The government is now reviewing its options on missile defence, particularly in light of the new, modern nuclear threat that's been taking shape on the Korean Peninsula.
O'Toole floated the idea as a balm for the NAFTA talks in an opinion piece published Wednesday in the National Post.
"Enhancing our (North American Aerospace Defence Command) relationship will remind the Americans that both our economic and security interests are integrated in such a way that you could not possibly view them as apart," O'Toole wrote.
Trudeau stressed Wednesday that there is House of Commons unity on the NAFTA file, even taking time in question period to thank the Conservatives and other parties for their support during the negotiations.
"With this particular American administration, we have to be ready for everything."
Conservative commentator Goldy Hyder, president of Hill and Knowlton Strategies, said there's no harm in the Conservatives taking a critical view of some foreign policy issues.
"It reminds me of the expression, 'Unity doesn't require unanimity,"' Hyder said.
"Conservatives can continue to be fully supportive of the government's goal of securing a win-win-win NAFTA agreement without necessarily agreeing with each and every concession or counter-offer."
Hyder said Trump is going to "aggressively exploit" any angle he can find, but sometimes having political opposition at home can give negotiators the political cover they need to push back at the negotiating table, he added.