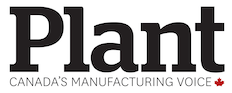 ST. CLOUD, Minn. — New Flyer of America Inc. has added to its sales with an new order from San Mateo County Transit District for 55 clean diesel, 60-foot Xcelsior buses.
The subsidiary of Winnipeg-based NFI Group said the buses, funded by Federal Transit Administration grants, will replace vehicles from 2002 that have exceeded their useful life.
"These Xcelsior buses will increase capacity along one of SamTrans' busiest routes, and help keep the community moving safely and reliably," said New Flyer president Chris Stoddart.
The San Mateo County Transit District provides public transit and transportation programs in San Mateo County, Calif., that supports more than 13 million passengers per year with bus, paratransit, and commuter rail service.
This order follows a contract for up to 75 articulated transit buses with the Central Florida Regional Transportation Authority and the City of Albuquerque Transit Department in New Mexico exercising an option for an additional 10 clean-diesel, sixty-foot Xcelsior heavy-duty transit buses. This second order is in addition to 10 buses ordered in December.