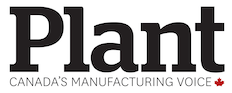 DUBAI — A subsidiary of Russian airline Aeroflot has signed a letter of intent at the Dubai Airshow to buy five Dash 8-400 aircraft from De Havilland Aircraft of Canada Ltd.
Aurora, based in Sakhalin, Russia, currently operates eight Dash 8 aircraft, including two Dash 8-400 turboprops.
No financial details were released.
The Dash 8 aircraft program was acquired from Bombardier by Longview Aviation Capital, manager of a portfolio of long-term investments in the Canadian aerospace industry. De Havilland Aircraft of Canada Ltd. is a ­subsidiary based in Toronto that will operate the worldwide Dash 8 aircraft business.
With the Dash 8-400 aircraft being the only turboprop capable of seating up to 90 passengers, De Havilland Canada notes strong interest in the aircraft from Africa and Asia.
Because the aircraft provides turboprop economics with jet-like performance, the company says it is also targeting more mature markets such as North America and Europe where it's already well adapted as a regional jet replacement aircraft.