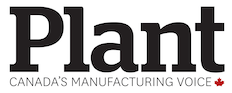 TORONTO — Royal Dutch Shell is selling its stake in Canadian Natural Resources Ltd. for about $4.3 billion.
The sale of more than 97 million shares represents Shell's entire interest in Canadian Natural, a roughly 8% stake in the company.
Shell said in a statement that proceeds from the sale will contribute to reducing net debt.
The sale is expected to complete on May 9.
Shell shares closed at $45.30 on the Toronto Stock Exchange on May 7.
The company acquired the shares last year when it sold its Alberta oil sands assets to Canadian Natural for $11.1 billion in cash and stock.
Other foreign companies that have reduced exposure to the oil sands include Norway's Statoil, Arkansas-based Murphy Oil and France-based Total SA.
Cenovus Energy bought most of the Canadian assets of Houston-based ConocoPhillips last year.