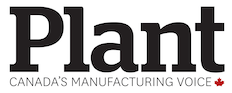 VICTORIA — A new scientific study says more needs to be known about the impact on oyster farms of microplastic pollution that has been found in waters off Vancouver Island.
The report's authors say it would be prudent to assess the extent to which shellfish ingest microbeads, microfibres and microfragments after the pollution was found in the Baynes Sound, Lambert Channel and in areas off Denman and Hornby islands.
The study from researchers at Simon Fraser University says evidence of microplastics was found at 16 sites that were tested in the Baynes Sound and Lambert Channel areas, which are home to about 50 per cent of the province's shellfish farms.
The report says sources of the microplastics in the area include the shellfish industry itself and possibly towns near the Comox Estuary.
Prof. Leah Bendell is a co-author of the study and says oysters and clams serve as the ocean's filters.
She says Canada should adopt a zero tolerance policy for plastics getting into its waters, given a growing awareness about their impact on marine ecosystems.