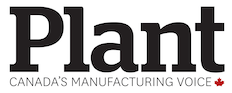 MONTREAL — Progress made in negotiations to modernize NAFTA aren't getting much attention but they will make it easier for companies to conduct trilateral trade, Foreign Affairs Minister Chrystia Freeland said.
After speaking to a Montreal business audience, the minister told reporters that the nine modernization chapters concluded in the renegotiation of the North American Free Trade Agreement will cut red tape that has made it a hassle for cross-border trade.
"It's like a grind but our negotiators have been getting through it and when we do conclude a modernized NAFTA, people will really find that that's a relief and it's easier to trade, simple as that," she said.
Freeland said modernization of the 24-year-old trade agreement is often ignored by journalists who focus on struggles by the US, Canada and Mexico to reach an overall deal.
Good regulatory practices and sanitary measures may not be worthy of the front pages, she said, but bringing NAFTA up to date with the 21st century will help those who actually trade by, for example, implementing electronic forms at the border.
"These areas are for actual people doing business – really the core of the modernization discussion," she said.
Consultations ahead of the start of negotiations nine months ago found that about 40% of Canadians doing business with the US didn't bother to use their NAFTA preferences that allow products to be traded duty-free.
Freeland said the high number showed that people making real-life decisions concluded that the hassle wasn't worth their time.
"A simple way to describe what we're doing in this modernization work is to get rid of the hassle so that it's actually worth it for people to claim their NAFTA preference."
Earlier, Freeland criticized the Trump administration's decision to impose tariffs on steel and aluminum based on national security concerns.
She also told a Montreal Council on Foreign Relations luncheon that it is essential to preserve an international rules-based system that has served the world well for decades even though many Americans no longer believe that has benefited the US.
One of the reasons to do so is because of the economic strength of China, which doesn't share the West's democratic values.
"China in my life will be the world's largest economy and I think everyone, and especially all the democratic countries, have a big interest in a international order based on rules."