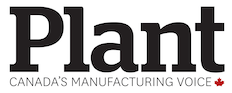 CALGARY — Lawyers for investors in failed oilfield services firm Poseidon Concepts Corp. say they have reached an agreement with defendants in a proposed class action lawsuit that will boost the potential payout to as much as $36.6 million.
Law firms Siskinds LLP of Toronto and JSS Barristers of Calgary say the global settlement, which does not constitute an admission of liability, will now be presented to a Calgary court as part of a Companies' Creditors Arrangement Act plan of arrangement for Poseidon.
The settlement includes $23 million split between Poseidon's former auditor, KPMG; nine financial institutions who underwrote a public offering of Poseidon shares in January 2012; and Peyto Exploration and Development Corp., the Calgary producer that bought its founding firm.
It will also include $11.6 million from Poseidon's liability insurer and potentially about $2 million from an insurance holdback fund.
If approved by the Calgary court, those in Ontario, Quebec and the U.S. will be asked to dismiss proposed class action claims there. If they agree, the Calgary court would be asked to approve paying legal fees and determine how to divide the remainder among investors.
Poseidon was created by Open Range Energy Corp. to develop and market liquid storage systems _ resembling gigantic above-ground swimming pools _ to be used to handle the enormous amounts of water required for oilfield fracking operations. The value of the new company's shares soared, but fell quickly after February 2013 when it announced that it had incorrectly recorded about $100 million in revenue in the first nine months of 2012.
The global settlement replaces a partial settlement with Poseidon's directors, officers and related entities previously announced in December.