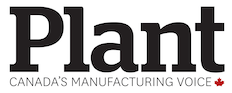 OTTAWA — Justin Trudeau intends next week to tour regions of the country that are heavily reliant on the steel and aluminum industries in a show of solidarity for those who would be hurt the most by the imposition of stiff US tariffs.
A spokesman says the prime minister is cutting short planned family time during the March break to undertake the tour, which is to begin Monday in Alma, Que., home to one of Rio Tinto's seven aluminum smelters in the province.
On March 13, he is to visit Hamilton, where the head of Steeltown's chamber of commerce has predicted the tariffs could put 40,000 jobs in jeopardy, and Sault Ste. Marie, where Algoma Steel is the city's largest employer.
He is to head March 14 to Regina, where Evraz Steel – which bills itself as the largest steel company in western Canada – has operations.
Prime ministerial spokesman Cameron Ahmad says Trudeau plans to meet with workers, business leaders, industry leaders and union leaders to demonstrate his support for those who may be affected by the tariffs.
Ahmad says Trudeau will be making the point that the Canadian and American industries are deeply integrated and any disruption to that would be costly to business and consumers on both sides of the border.
US President Donald Trump has vowed to impose a 25% tariff on steel imports and a 10 per cent tariff on aluminum imports, with details expected to be unveiled March 15.
The Trudeau government has been lobbying aggressively for Canada to be excluded from the tariffs, but there have been conflicting signals from the White House about the possibility of any exemptions. Trump himself has said an exemption for Canada and Mexico is possible if negotiations to modernize the North American Free Trade Agreement are concluded to his satisfaction.
Ahmad would not speculate on whether Trudeau's tour will proceed if Canada wins an exemption.
Canada is the biggest supplier of steel imported by the US each year. But Canada is also the biggest foreign buyer of American steel.
The Canadian Steel Producers Association says trade in steel between Canada and the US was worth $12 billion in 2017 and was "evenly balanced" between the two countries.