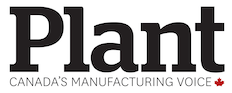 LANSING, Mich. — Drugmaker Pfizer Inc. plans to expand manufacturing in Michigan and add 450 jobs under an incentives deal approved Tuesday by the state's economic development arm.
The company is expected to spend $465 million building a new facility in Portage near Kalamazoo, with production starting in 2024. The Michigan Strategic Fund Board approved an $11.5 million package, including $10.5 million in tax incentives and a $1 million grant for the creation of 450 qualified new jobs.
Average pay will range from $70,100 to $93,300.
Michigan Economic Development Corp. officials said New York-based Pfizer, which has 2,200 employees in the Kalamazoo area, could have chosen to expand at one of a dozen other facilities. The new 400,000-square-foot plant is needed because pharmaceutical companies must start making injectable drugs in sterile, self-contained production rooms under Food and Drug Administration regulations.
Pfizer is the first business to secure Michigan's "Good Jobs" incentives, which were enacted into law a year ago in a bid to attract large-scale expansions. The drugmaker will keep all of the income taxes associated with 354 of the 450 jobs for 10 years – capped at $10.5 million. Those positions will pay an average wage of about $70,000.
"This is exactly what the Good Jobs package was about, to be able to compete for large investments with really great-paying jobs … and Michigan winning out over 12 other sites around the world," said MEDC CEO Jeff Mason. Gov. Rick Snyder visited Pfizer's existing manufacturing facility in Portage to help announce the expansion project on July 24.
Pfizer said its investment will strengthen the company's ability to produce life-saving injectable medicines.
"Every day, we strive to enhance our ability to bring medicines to the patients who need them, and the new facility we are building in Michigan will help us continue to deliver therapies that significantly improve people's lives," Chairman and CEO Ian Reed said in a statement.
The city of Portage has offered Pfizer a 50 per cent property tax abatement to construct the facility there.
Also Tuesday, the state economic development board approved:
• a $2 million grant for Saginaw-based Morley Companies Inc. to expand in Saginaw County and add 525 jobs, with an investment of $5.2 million. The company helps businesses with meeting planning, back office processing, trade shows and other services.
• a $2.7 million grant for Spain-based SAPA Transmission Inc. to locate its North American headquarters in Macomb County's Shelby Township, where it also plans to spend $40 million on a new production facility and add 223 jobs. The company builds transmissions for tracked and wheeled vehicles in the defence industry.