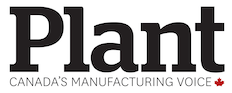 Peel Public Health has announced the partial closure of two Amazon Fulfillment Centres in Brampton and Bolton.
Peel Public Health started to notify the first businesses required to close by midnight on April 23 because of the Section 22 order issued earlier. The Section Order came into effect April 23, and public disclosure of the businesses started Saturday, April 24.
According to Peel Public Health, a full closure applies to an entire workplace premises, and a partial closure may apply to a mass dismissal of a shift or work area.
The list will be updated daily, Monday to Friday at noon. It will include the business name, address, date of closure and whether the closure is full or partial. Case numbers will not be provided.
Closure will happen with five cases that are identified to have been reasonably acquired in the workplace over a 14-day span.
Modified closure criteria applies to large businesses. Based on risk assessment it will be determined if full or partial closure is warranted. Closure may last 10 calendar days, with day one starting the day after the business is notified they must close.
All affected employees must self-isolate unless otherwise directed by public health. Employees who are isolating are not permitted to work in any other workplace. This further restricts spread should they have been exposed in their workplace.
Absent legislated paid sick days, employers required to close under these provisions are strongly recommended to provide paid leave for impacted employees.