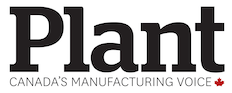 WINDSOR, Ont. — Canada's automotive industry got a $41 million boost from the federal Strategic Innovation Fund that is spread over 11 companies in Ontario, Quebec and BC.
The funding supports advances in technologies for the development of safer, more fuel-efficient and environmentally friendly vehicles.
Here are the projects:
Blue Solutions Canada Inc. (Boucherville, Que.) will receive $9,043,135 to develop a high-performance, low-cost lithium metal polymer to make battery packs for passenger vehicles smaller and more efficient and improve their storage capacity.
SWITCH Materials Inc . (Burnaby, BC) gets $8,257,600 to develop and implement an advanced glazing technology to make vehicles lighter and, as a result, more efficient. The glazing would also help reduce vehicles' gas emission.
Nova Steel Inc. (Woodstock, Ont.) is getting $7,436,750 to develop second-generation advanced high-strength steel (AHSS) as well as technologies to make its plant more efficient. This will help Nova Steel leverage current and future demands for AHSS for lighter vehicles and for electric and autonomous vehicles.
AGS Automotive Systems (Toronto) will receive $7,009,438 to produce lighter composite materials for introduction in the design and commercialization of high-stress, high-performance automotive parts such as battery trays, bumpers, steps for lighter trucks and front suspension tower systems.
Sciemetric Instruments Inc. (Ottawa) will receive $2,927,538 to advance its product to meet manufacturers' next-generation needs within their overall business, bringing visibility into manufacturers' processes and helping them with quality and cost.
JP Bowman Ltd. (Brantford, Ont.) will receive $2,657,500 to create a prototype of third-generation advanced high-strength steel "B" pillars, the main vertical bar between driver and passenger doors. This could help make vehicles lighter, more fuel efficient and safer.
Lakeside Plastics Ltd. (Tecumseh, Ont.) gets $1,100,250 to develop innovative new moulding processes for lightweight and more environmentally friendly material for vehicles.
Marwood Metal Fabrication Ltd. (Tillsonburg, Ont.) is getting $953,500 to develop a new production process using carbon fibre to manufacture lighter and stronger roof headers. This will help improve cars' structural integrity while making them lighter and more fuel efficient.
Abraham Innovation Systems Inc. (Markham, Ont.) will receive $701,669 to develop technology that can inspect and repair painted vehicle bodies without any human intervention, thus meeting the growing demand for these types of systems.
Synergx Technologies Inc. (Laval, Que.) will receive $782,401 to create a non-contact 3D glass inspection system that will be more precise, accurate and timely than existing systems.
Meridian Lightweight Technologies Inc. (Strathroy, Ont.) will receive $347,840 to build a strong magnesium joint to replace existing steel shock towers. This technology can help reduce vehicle weight by up to 57%, thus increasing fuel efficiency.