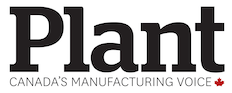 TORONTO — Ontario's Green party released its platform today, with the centrepiece promise a $4.2-billion program to give grants and loans to businesses and homeowners for energy conservation.
The Greens say they would move to a clean economy by supporting jobs in cleantech and would commit to a 100% renewable energy supply by 2050.
The party wants to cancel the Liberal government's hydro plan, which gives ratepayers 25% off their electricity bills by borrowing billions of dollars.
The platform says the signature energy conservation program can be funded in part by saving $1.1 billion by closing the Pickering Nuclear station this year and buying hydro power from Quebec.
Leader Mike Schreiner says they would also mandate 20 per cent of units in new housing builds be affordable.
The party says it is running a full slate of candidates and that 52% of them are women.