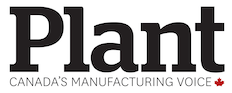 TORONTO—Ontario's Progressive Conservative government is set to unveil its climate change plan today, months after it cancelled the province's cap-and-trade system.
Environment Minister Rod Phillips will lay out the plan, which he says will be clear and achievable, at an event north of Toronto this afternoon.
Phillips has already revealed the plan won't include putting a price on carbon, which is a federal requirement the Tories have promised to fight in court.
He said yesterday that Ontarians "cannot afford a cap-and-trade program or a carbon tax," and promised that today's announcement will explain the government's goals and how people can help achieve them.
Premier Doug Ford's Conservatives cancelled the cap-and-trade system brought in by the previous Liberal government in July.
The province made close to $3 billion from the system after it was introduced in 2015, and the Tories' Fall Economic Statement released last week pegged the lost revenue due to the cancellation at $1.5 billion.
In September, Ontario's environmental commissioner, Dianne Saxe, criticized the Tories for dismantling cap and trade without putting in an effective climate change program to replace it. She said the government's decision could reverse the progress Ontario has made in cutting greenhouse gas emissions over more than a decade.
---
Related: Scrapping Ont. environmental watchdog is like shooting the messenger [Cleantech Canada]
---
There have been speculations about the province adopting a model similar to Australia's Emissions Reduction Fund to address climate change. That system provides taxpayer-funded incentives to businesses, farmers and land holders to adopt environmentally friendly practices and technologies, but critics say it has allowed emissions to rise.
Ontario is one of several provinces refusing to put a price on carbon. Under the Greenhouse Gas Pollution Pricing Act, provinces that don't have at least a $20-per-tonne price on carbon emissions by Jan. 1 will have such a price applied by Ottawa. All revenues from the tax are to be returned to people of the province where the money is collected.