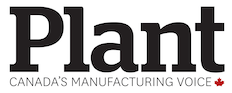 TORONTO — Ontario's workplaces are 1.6% safer compared to last year, according to a new health and safety index from the WSIB.
The index compiles data on prevention, empowerment, workplace culture, enforcement and injuries and combines the areas into a single, evidence-based measure.
Manufacturing showed a 1.8% improvement with the highest score of all industries in workplace culture, covering leadership and awareness of legislation helping to keep people safe. Strong workplace culture also impacted prevention.
Lower inspection numbers and poor performance in supporting return-to-work efforts kept manufacturing from outperforming other industries.
The top performing area this year was empowerment, improving by 13.2% since 2017. The WSIB says data relating to refusals of unsafe work, complaints and employee involvement in health and safety practices supports underlying research demonstrating that a person's ability to bring up safety issues speaks highly of their ability to participate in the workplace's health and safety program and culture.
Enforcement, a compilation of data on the frequency of fines, orders and convictions for poor health and safety practices, also improved 4.1%.
Lower scores were assigned to workplace safety and awareness culture, injuries and prevention.
Click here for the WSIB's health and safety index report.