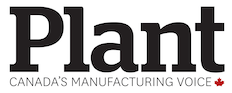 MISSISSAUGA, Ont. – Ontario high school students will soon be required to pass a technological education course to graduate.
Education Minister Stephen Lecce announced Friday that the requirement will start with students who enter Grade 9 in September 2024, framing the move as a way to get more young people into the skilled trades, particularly young women.
"We want to inspire more students to understand the opportunities in the digital economy and the changing landscape around us," he said at a press conference.
"We want young people earlier in their careers to know that this new graduation requirement will open doors and opportunities for every single child, but perhaps most especially for girls in Ontario schools."
About three-quarters of high school students already graduate with at least one technological education course, but the majority are male students, the government said.
Charmaine Williams, the associate minister of women's social and economic opportunity, said that for Ontario to succeed, the province needs more women and girls pursuing skilled trades careers.
"I have five children, all of whom are in Ontario's public education system and I want to ensure that they and all other children in Ontario have the absolute best shot at being economically successful," she said.
Students will have to complete a Grade 9 or Grade 10 technological education course, covering sectors such as construction, transportation, manufacturing, computer technology, hospitality and communication.