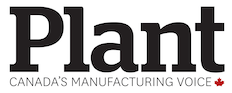 TORONTO — Ontario's new Progressive Conservative government says it is introducing legislation today to dismantle the province's cap-and-trade system.
It says the proposed legislation will set out the legal framework to wind down the program, including compensation for certain eligible permit holders.
The bill would also require the province to set targets for reducing greenhouse gas emissions and publish a plan to fight climate change, though both could be revised down the line.
Scrapping cap-and-trade was one of Premier Doug Ford's key promises during the province's spring election campaign and one of the priorities he vowed to address in this month's rare summer sitting of the legislature.
The government has already taken steps to unravel the program, including revoking the regulation that lays out its operation.
That has led to the cancellation of a number of green initiatives that were funded through cap-and-trade revenues, such as rebates for energy-efficient renovations.
The cap-and-trade system aims to lower greenhouse gas emissions by putting caps on the amount of pollution companies in certain industries can emit. If they exceed those limits they must buy allowances at quarterly auctions or from other companies that come in under their limits.
Critics have expressed concerns that the government could be on the hook for billions of dollars to compensate permit holders, and that the province has yet to explain how it will make up for the lost revenue.
Ford has also said he would join Saskatchewan's court challenge of the federal government's ability to impose a carbon price upon the provinces—a legal fight for which his party has budgeted $30 million over four years.
---
Related: Moe, Ford join together to oppose federal carbon pricing at N.B. meeting
---
---
Related: Ontario's fiscal watchdog to probe the cancellation of cap-and-trade
---
Ontario's fiscal watchdog said Tuesday it will look into how much the cancellation of cap-and-trade will end up costing the province.
The federal environment minister, meanwhile, has voiced disappointment about what she deemed Ontario's lack of a plan to tackle climate change.