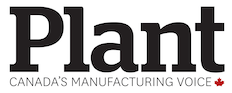 TORONTO—The Ontario government says the integrity of Toronto's municipal election will be compromised if a court doesn't stay a ruling that upended the province's plans to cut the city's council nearly in half.
The government's lawyers are asking Ontario's highest court to put the ruling on hold at least until after the Oct. 22 vote, saying it's the only way to ensure a fair election.
Lawyer Robin Basu says it's simply not feasible for the city to prepare for two election scenarios _ 47 wards and 25 wards _ at the same time.
Last week Justice Edward Belobaba ruled that Bill 5, which slashed Toronto's council to 25 seats from 47, violated freedom of expression rights for candidates and voters.
Premier Doug Ford has since reintroduced the bill and invoked a constitutional provision known as the notwithstanding clause to forge ahead with the council-cutting plan.
But the new bill won't be up for a final vote until Thursday at the earliest, and city staff have said the chances of running a fair election in October shrink with every day of uncertainty that goes by.
Granting the stay would eliminate any uncertainty, even in the eventuality that the new bill is challenged in court, Basu argued.
"There is only one path available to assure the (Toronto city) clerk that she is in a position to proceed with an election with integrity and fairness on Oct. 22," Basu told the court. "It is simply not feasible to prepare for two elections at the same time."
The province's stay application, which is being heard before three judges at the Ontario Court of Appeal, could result in Belobaba's ruling being put on hold until a formal appeal is heard.
If the province is successful, city staff would then immediately start planning for an election based on the 25-ward model rather than the 47-ward approach that went back into effect with Belobaba's decision.
The city and other parties in the case are expected to make their arguments later Tuesday.
---
Related: Overnight sitting helps Ontario govt get closer to passing TO council cutting bill
---