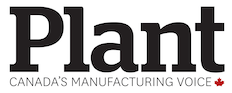 TORONTO — Ontario is tuning up its apprenticeship system with a new strategy that will boost incentives for employers and attract more interest from students deciding on career choices.
The multi-year plan will provide improved incentives to employers by changing the current training tax credit into a graduated apprenticeship grant; stream more career information through Ontario's labour market website; update the apprenticeship system with digital enhancements, including a simplified online registration process; develop recommendations on how to ensure students are aware of career opportunities in the skilled trades; and enhance services that support apprentice.
There were 25,000 active employer sponsors in 2016-17 and new annual apprenticeship registrations have grown from 17,100 in 2002-03 to 24,800 as of last year.
Approximately 9,800 Certificates of Apprenticeship have been issued annually over the past three years.