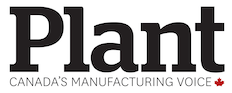 Are you a successful Ontario manufacturer who exports to the US and other international markets?
There are a lot of you out there. Exporting accounts for 36% of the province's GDP and more than $415.4 billion in sales annually.
Ontario manufacturers who export make an important contribution to Canada's economy, Ontario and the community of companies that make everything from autos and parts to machinery, equipment, plastics and clean technology. You deserve recognition. And with trade so prominent in today's international affairs, it's time for Canadian companies to wave our flag!
The Ontario Export Awards is an event hosted by CanadianManufacturing.com and sister publication PLANT Magazine that celebrates the excellence of Ontario companies that export.
This year's event will take place November 20 at the International Centre in Mississauga, Ont. and it presents a great opportunity to promote products, services, your accomplishments and to network with other successful manufacturers and service providers.
Winning an Export Award brings with it prestige, credibility and affirmation of successful business practices. Award winners will celebrate their accomplishments alongside manufacturing peers and promote their innovative products to a large audience.
All winners will be featured on CanadianManufacturing.com and www.Plant.ca, Canada's top sources of daily industrial, manufacturing and economic news, with more than 70,000 industrial readers.
Export Award Applicants
If you have a winning exporting story, share it. Click here to fill out an application. All information is confidential, will only be seen by judges and destroyed after judging is complete. There are multiple categories broken down into small, medium and large sizes.
Export Award Nominations
If you know of an Ontario exporter who you believe to be a winner, nominate them here.
Visit the Ontario Export Awards site for more information and to see past winners.