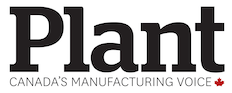 TORONTO — Toronto city council voted Monday to express its opposition to a controversial bill that would cut the council nearly in half to the Ontario government.
Council also voted to request that the provincial government conduct a referendum on the number of wards and their boundaries before proceeding with legislation that would cut the number of councillors to 25 from 47.
"Today, city council sent a strong message to Queen's Park that it opposes the process around the change to Toronto's ward boundaries," Mayor John Tory said in a release.
"City council approved my call for the province to hold a binding referendum before proceeding with any changes to the Toronto ward boundaries," Tory said.
"Change of this magnitude should always happen with a degree of consultation that allows the public to be heard and I believe a referendum will ensure that opportunity."
The vote followed heated debate at Toronto City Hall as local politicians weighed whether to wage a legal battle against the Progressive Conservative government.
Premier Doug Ford introduced the legislation on Monday, stating that the plan would streamline the decision-making process and save Toronto taxpayers $25 million in councillor and staff salaries.
Ford stunned both politicians and residents last week when he announced the plan to cut council, just months ahead of the fall municipal election.
---
Related: Doug Ford to slash Toronto council seats, mayor pans decision
---
Speaking in the legislature Monday, Ford said he campaigned on reducing the size and cost of government so this move should come as no surprise.
"I talked to tens of thousands of people across this province, I talked to thousands of people in Toronto, and every single person I spoke to in Toronto said that city hall is dysfunctional," Ford said.
"We don't believe in bigger government. We don't believe in more politicians or more bureaucracy. We're going to make sure the City of Toronto finally runs more efficiently."
He also highlighted other potential benefits to reducing the number of council seats.
"I can assure you that when we have 25 councillors, it's going to be 500,000 less sheets of paper. I'm protecting the environment. I'm protecting trees," he said.
One city councillor and longtime Ford ally suggested Monday there may be another motive for the move.
"There's going to be less left-leaning politicians in the City of Toronto and that means it's a great thing and it's a great day for the taxpayer," Coun. Giorgio Mammoliti said in a news conference to defend the plan.
While Mammoliti and a handful of likeminded councillors showed their support for the bill at the provincial legislature, their peers at city hall discussed their options to oppose the plan, which many have said was foisted on them unexpectedly after the city had already ruled against a similar proposal.
Municipal staff have suggested they could not make all the necessary changes in time for the Oct. 22 election, though Ontario's municipal affairs minister said he had reached out to them and is confident they can work out any "transitional issues."
Scholars and lawyers have said that one of the ways to delay Ford's plan from taking effect during the current campaign is to mount a legal challenge against the measures and seek a court injunction.
Tory said council has asked the city solicitor to examine the validity and constitutionality of the legislation.
"I will continue to advocate that the province pushes the pause button on this process and let the municipal election already underway proceed," he said.
"I don't think there's any way we can stop it necessarily in the context of the province not able to move forward with changes to the City of Toronto Act … but I think we sure can call into question the process here," Tory said earlier in the day.
Ford has faced similar criticism from the opposition parties, who argue he did not campaign on the issue or hold public consultations as he pledged to do on key policy changes.
The premier promised Monday afternoon to go knocking on doors in the Toronto area and as far as Timmins, Ont., over the next week to hear what people think of his proposal, though his office did not immediately confirm the plan.
The bill introduced Monday amends several existing laws to realign Toronto municipal wards with provincial and federal ridings, extend the nomination period for those seeking a council seat to mid-September and cancel elections for regional chair in Peel, York, Muskoka and Niagara regions, turning them back into appointed positions.
NDP Leader Andrea Horwath called Ford's approach "dictatorial," and said that while the premier has touted the need for consultation on other issues, such as the sex-ed curriculum, it's clear he doesn't want any on this proposed legislation.
"No matter how much he pretends that he wants to hear people's voices, by shutting them out of a decision around their own democratic institutions is absolutely wrong," she said. "He shouldn't be governing by edict sitting on his throne in Etobicoke. The bottom line is, he is an elected official in a democracy, and democratic processes require public debate."
The Liberals, who were ousted from government this spring, questioned the premier's decision to target only Toronto and three other regions, while the Greens said the comments made by Mammoliti suggest the move is "more about settling old scores and gerrymandering the political boundaries than serving the people of Toronto."
– with files from Alanna Rizza