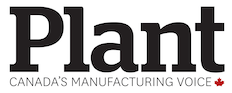 TORONTO—Ontario goes to the polls today in an election that could see a seismic political shift if Doug Ford's Tories beat out the NDP, their closest rival, and win a majority government, as the latest polls suggest.
Either way, the vote will bring an end to 15 years of Liberal government, as Premier Kathleen Wynne herself admitted last week in a stunning announcement.
The Progressive Conservatives and the NDP have polled neck and neck for most of the campaign, with the Tories giving up a strong lead they held at the beginning. But a tie in popular support could lead to the Tories winning a majority of seats, projections suggest.
As Tory leader, Ford rolled out several popular promises, from cutting gas prices by 10 cents a litre to introducing buck-a-beer to cutting hydro bills. But he was accused of failing to be transparent by dodging calls to release a fully costed platform.
With about one week left in the campaign, the party published a list of promises and their price tags, but didn't indicate how they would pay for them, what size of deficits they would run or for exactly how long.
Then in the waning days of the campaign, Ford family drama—that had laid mostly dormant in the public sphere since the death of his brother, former Toronto mayor Rob Ford—burst onto the scene with a lawsuit from Rob Ford's widow alleging Ford mishandled his brother's estate and destroyed the value of the family business.
Late in the campaign, to soothe wary voters, Ford also began emphasizing the strength of his team, which includes former long-time legislator Christine Elliott, lawyer and businesswoman Caroline Mulroney and former Postmedia executive and Ontario Lottery and Gaming Corp. CEO Rod Phillips.
By contrast, NDP Leader Andrea Horwath consistently polled as the most popular of the three party leaders, so Ford repeatedly slammed her roster of candidates as radical and inexperienced.
The Liberals warned that the NDP's plan was not practical, gleefully pointing out mathematical errors in their platform, including one that increased their proposed deficit by $1.4 billion annually. Wynne also frequently slammed Horwath's opposition to back-to-work legislation, saying it would lead to indefinite strikes.
Horwath made a pitch to undecided voters Wednesday, framing the ballot as a "stark" choice between her positive plan to help families create better lives and the cost-cutting proposals of Ford.
The NDP has been relegated for the past several decades to holding pockets of seats in the north, southwestern Ontario and Toronto. But party insiders say their number crunching shows them poised to capture seats in broader swaths of the province, eyeing several Liberal strongholds.
The Liberals came to power in 2003 under Dalton McGuinty, and when he stepped down in 2013, Wynne took the reins. She led the party to a majority in 2014, despite the party already being bogged down by scandals at eHealth Ontario, air ambulance service Ornge and a price tag of up to $1.1 billion to cancel two gas plants.
But her popularity began to soon dip, and reached well below 20 per cent in 2016 and 2017, in large part due to anger over rising hydro prices.
The Liberals eventually cut bills by eight per cent, then another 17 per cent months later, but by her own admission, Wynne failed to recognize early enough the impacts that investments in the energy system were having on people's wallets.
She also faced criticism over her partial privatization of Hydro One and her decision to plunge the province's books back into the red after finally getting them to balance in 2017-18.
Wynne insisted that the billions it pumped into health care, child care and a drug and dental-care program was necessary spending.
Wynne spent the last few days of the campaign pleading with voters to at least elect some Liberals—party insiders say they are worried they could win fewer than eight seats, which would mean a loss of official party status in the legislature.