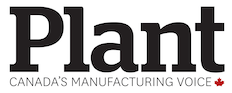 The Ontario government is investing in farming innovation with the construction of a new swine research facility in Elora, Ont.
The $15-million infrastructure investment is intended to foster competitiveness by advancing research and training needs in the swine sector.
Eric Schwindt, chair of the Ontario Pork Producers' Marketing Board, said the facility will draw industry investment and research talent to southern Ontario and will ensure the pork sector remains competitive.
The research facility is a partnership between the province – through the Agricultural Research Institute of Ontario – and 1,200 industry producers through Ontario Pork and the University of Guelph.
Ontario Pork is contributing $3 million to the investment, while the balance will be funded by the province through the Ministry of Agriculture, Food and Rural Affairs.
Swine research in the province will be relocated from the current Arkell Research Station to the recently expanded Elora Research Station.