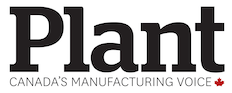 HAMILTON — Having impaired workers on the job, whether by fatigue, use of drugs, or consumption of alcohol, can have serious consequences.
The Canadian Centre for Occupational Health and Safety (CCOHS) has launched the e-course Impairment and Cannabis in the Workplace to help workplaces address the issue.
The use of cannabis as a therapeutic treatment has been legal in Canada since 2001, and the sale and use of recreational cannabis will become legal in Canada, target date July 1.
The e-course provides managers and supervisors, health and safety committee members, human resources specialist, and health and safety advisors with an understanding of what impairment is, its impact and causes, and the importance of having a workplace policy and procedures in p[lace.
Impairment and Cannabis in the Workplace is available on the CCOHS website.
RELATED
Workplace Strategies: Risk of Impairment from Cannabis – White Paper