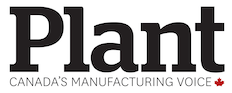 OTTAWA — One year after the US imposed stiff import duties on Canadian softwood, strong demand for wood and record market prices mean American consumers and not Canadian producers are feeling the pinch.
Unlike the last softwood dispute with the US, which led to the loss of 20,000 forestry jobs and saw an estimated 400 sawmills close in Canada, this time the industry in Canada is holding up just fine so far.
There has been very little uptake in federal aid programs, predictions of widespread job loss and mill closures haven't materialized, and demands to get a deal with the US to solve the trade dispute seem to be taking a back seat to more pressing concerns about pests, forest fires and rail car shortages.
"We haven't seen any (mill) closures linked to the trade dispute to this point," said Derek Nighbor, president of the Forest Products Association of Canada.
After the US announced its decision to apply duties on April 24, 2017, Canada responded with an $867-million aid package, including government-backed loans and loan guarantees, funds for innovation and aid for workers like extended job-sharing agreements. Thus far, only six workers have applied for job-sharing, and the Export Development Bank of Canada has doled out just $70 million of $500 million made available as loans to forestry companies.
"Overall, the Canadian softwood lumber sector is doing well, which explains the modest uptake on EDC's softwood lumber envelope," said EDC spokeswoman Jennifer Stewart in an emailed statement.
"In our discussions with Canadian lumber exporters, they are telling us that they have largely been shielded from the worst effects of softwood lumber duties."
Mostly, the companies have taken advantage of the situation to get help diversifying markets and pushing innovation in their products. A spokesman for Natural Resources Minister Jim Carr said $63 million in the forest innovation program has been fully disbursed and $55 million has been handed out for a forest industry transformation program, as has $11.8 million in aid to promote Canadian wood products in offshore markets.
The main buffer is a 30% increase in prices, more than offsetting the 10% to 24% import duties the US has imposed. Data from the publicly traded lumber companies shows at least $195 million has been deposited with the US to pay the duties, a number that is likely twice as big once the duties paid by privately-held companies are factored in. The actual amount paid is not currently public information.
The US forest industry has long accused Canada of unfairly subsidizing its industry by setting low prices for trees on government-owned land. Most trees in Canada are on crown land and companies harvest those trees by paying a stumpage fee. The US also alleges Canadian companies sell lumber into the US at prices below what they sell it for in Canada.
Both the Canadian government and Canadian softwood companies deny the US accusations and Canada is challenging the American duties at both the World Trade Organization and under the dispute mechanism of the North American Free Trade Agreement. Canada is also trying to negotiate a trade settlement on softwood with the US but the American industry has kiboshed any potential settlement thus far.
Market prices are being driven up partly by the duties, but also because of high demand, roaring US housing starts, and supply-chain concerns from forest fires and winter weather shipping delays. Those prices have some Canadian companies reporting a declining interest from US customers in their products, and overall shipments of softwood of the US were down seven per cent last year.
Still, Canadian companies earned more for selling less, and their revenue lines are strong.
In the meantime, US consumers are paying more to build new homes, renovate existing homes and rebuild after massive hurricanes hit Florida and Texas last fall.
The US National Association of Home Builders calls the duties imposed on Canada "a tax on American home builders and home buyers" and says since the U.S. can't meet all domestic demand for wood itself, it is turning to offshore companies to fill the void. In 2017, the United States Department of Agriculture reports German softwood imports were up 268 per cent, while those from Russia went up 30%.
Nighbor said it's true the negotiations to settle the dispute have gone quiet, overshadowed by the bigger NAFTA negotiations. But he said even though companies are doing well now, that is predicated on US demand staying high. In the long-term, companies still want a settlement before things start to go south.