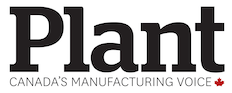 CALGARY — Tailings pond management plans for two former Shell Canada oil sands mines in northern Alberta have been approved by the Alberta Energy Regulator, but it said "deficiencies" in the projects must be addressed over the next three or four years.
It said an amendment must be submitted by September 2021, by the current owner, Calgary-based Canadian Natural Resources Ltd., to address the Muskeg River mine plan's shortcomings, and by September 2022 for issues with the Jackpine mine's plan.
"Plans for treating and managing its tailings beyond the next few years do not meet the AER's requirements and government policy," said AER spokesman Jordan Fitzgerald in an email.
"In its plans, (it) proposed extending the life of Muskeg River by 57 years and Jackpine by 53 years. Neither meets the AER's existing approvals for each mine and results in its tailings not being ready to reclaim within 10 years after mining has stopped."
Plans submitted for the mines are inadequate in dealing with existing fluid tailings ponds, the proposed reclamation plans are uncertain over the medium- and long-term, and there are concerns about the proposed tailings treatment technology, the regulator said in its decisions.
The regulator's Directive 85, released in late 2015, requires that all oilsands mine producers outline how they will deal with the toxic storage ponds that together cover more than 220 square kilometres and contain almost 1.2 trillion litres of water contaminated with oil, chemicals and fine clay particles.
It said fluid tailings must be treated and reclaimed progressively during the life of a project.
The Canadian Natural decision is consistent with previous approvals of tailings pond applications despite their failure to meet standards, said Jodi McNeill, an analyst with the Pembina Institute, a clean energy think-tank.
"We continue to be very disappointed with the outcomes," she said, citing AER approvals of plans for Suncor Energy Inc.'s Millennium mine and Canadian Natural Resources' Horizon mine last year.
"Every single one of these projects thus far, by the AER's own admission, has not met the requirements of Directive 85 and, rather than denying the plans based on the fact that they don't comply with the regulations, they've all been given an extra grace period."
Canadian Natural spokeswoman Julie Woo said the company has no comment as it is examining the decisions.
In its decisions on Wednesday, the AER took issue with changes to the way Canadian Natural plans to co-ordinate production between the two former Shell mines, noting that it is proposing not to expand bitumen production at Jackpine.
In addition, the company said it plans to continue to transport bitumen froth from Jackpine to Muskeg River and its solvent recovery unit tailings will continue to be managed at Muskeg River, inconsistent with Jackpine's previously approved expansion application, the AER noted.
With regard to Muskeg River, the original mine that began production in 2002, the AER it didn't agree with a Canadian Natural proposal to retire two tailings deposits at the mine by creating a lake with a water cap because that technology is still being assessed.
Fitzgerald said the AER has set "thresholds" to ensure tailings management activities at both mines remain on track over the next few years.
He said violations could result in Canadian Natural being required to conduct additional surveillance, submit to a third-party tailings audit or pay additional security. Further enforcement tools could include more frequent inspections, orders, financial penalties, prosecution and a shutdown of operations, he said.
Last week, the three countries in the North American Free Trade Agreement agreed to vote on whether to investigate if Canada is failing to enforce environmental legislation on tailings ponds.
The move was required after the trade treaty's environmental watchdog concluded there were serious questions about how the federal government enforces the Fisheries Act in relation to the giant ponds.
Follow ?HealingSlowly on Twitter.
Companies in this article include (TSX:CNQ, TSX:SU)
INDEX: OIL&GAS ENVIRONMENT BUSINESS
Received Id 20180523D8362B on May 23 2018 19:18