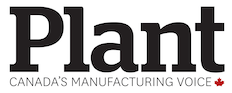 MONTREAL — Countries need to come together to address threats to multilateralism such as the digital transformation, trade tensions and an escalation of protectionism, the head of the Organization for Economic Co-operation and Development said.
"It is time to rise to the challenge and take these threats to multilateralism seriously and to stand up and respond to them," Angel Gurria, secretary general of the OECD told the Montreal Council on Foreign Relations.
He spoke before the start of social policy ministerial meetings involving representatives from about 35-member countries in Montreal, the first by the OECD outside of Paris.
The Canadian government is hosting a social policy forum Monday involving ministers and international representatives from the business sector, trade unions, academia and civil society.
Global trade in goods and services has increased by more than 30 per cent over the last decade and the number of people crossing borders is also growing.
Multilateralism is at a crossroads and needs to be adapted to new economic, financial and policy challenges, said Gurria.
That includes ensuring that countries and companies can compete fairly, free of government favour toward domestic suppliers and disparate labour and environmental standards.
Agriculture is one area that is heavily distorted, with producers in 50 countries getting US$585 billion in annual government support. Overcapacity of steel is also depressing prices and causing job losses.
Digital transformation is raising new questions about competition and traditional concepts about taxation, and Gurria said the OECD is ready to possibly advance by a year the adoption of a blueprint on taxation of large digital companies that is currently due in 2020.
Technological transformation is also threatening 14 per cent of jobs that may be made obsolete by automation over the next 10 to 15 years and an additional one-third of jobs that will be disrupted by change, he told reporters.
It is also raising the risk of cross-border criminal activity, with cyber crimes estimated to cost more than US$1 trillion annually.
Gurria said the goal of reshaping multilateralism is to support sustainable and more inclusive growth.
But he said there is no "rewind button on global integration" since the world in inherently interconnected.
"Backtracking on integration or disconnecting is not an option. Our world, our jobs, our culture, our hopes and dreams are inherently interconnected."
The global economy last year grew by 3.7%, its fastest pace since 2010, and is expected to expand by nearly 4% this year and next.
Trade and investment have rebounded and employment rates are back to levels before the financial crisis a decade ago.
Yet he said recent trade measures and threats of retaliation, both of which he didn't identify by country, have begun to affect business confidence and there are signs that growth is being undermined by uncertainty.
Gurria also said wage growth is subdued, especially for low and middle-income workers, with digitalization and globalization mainly benefiting skilled workers.
Soft wage growth won't check rising inequality. The average income of the richest 10% is now around 10 times that of the poorest 10%, up from seven times 25 years ago.