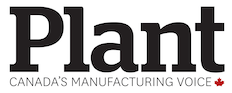 HALIFAX — Nova Scotia's energy minister says he's concerned about the spill of thousands of litres of drilling fluids off the province's coast but remains committed to growing the oil and gas industry.
Geoff MacLellan said he has "complete confidence" in the Canada-Nova Scotia Offshore Petroleum Board's investigation into BP Canada's leak of 136 cubic metres of synthetic drilling mud.
"We've got a body in place that will protect the interests of all Nova Scotians," he told reporters, noting that the board's findings will be released publicly and will determine the next steps.
"We've got to make sure that all of our rules and regulations and processes that are set out are followed to the letter," MacLellan added. "There is never any exception for any company."
The mud spill from BP Canada's West Aquarius drilling unit about 330 kilometres southeast of Halifax occurred two days after the province announced an $11.8-million commitment to offshore research and exploration.
The spill doesn't appear to have dampened the province's interest in developing offshore oil and gas.
"We're trying to attract other large oil and gas companies to come here and do exploration and do it safely," MacLellan said.
He said a "coexistence" is possible between offshore oil development and the province's lucrative fishing industry.
"We're trying to provide an environment where they can work together," MacLellan said.
Synthetic-based mud is a heavy, dense fluid used during drilling to lubricate the drill pipe and regulate reservoir pressure.
An early investigation by the company indicated the spill occurred in piping about 30 metres below sea level.
During a spill, the mud is expected to sink to the seabed, with trace amounts dispersing into the water column, according to the independent board that oversees the regulation of petroleum activities in the waters off Nova Scotia.
The board said video footage of the area taken before BP Canada began drilling did not show any corals, sponges, or other environmentally sensitive aquatic life.
Environment Minister Iain Rankin also expressed concern, but said all drilling has been halted while the board investigates the spill.
"I think everyone should be concerned," he said. "I'll be watching with interest … but again the expertise to deal with that matter is the (board) so I respect their jurisdiction as they undertake their investigation."
Anita Perry, regional manager of BP Canada, said Friday that her company "takes this incident very seriously and will continue with the investigation to understand the cause."
The province's offshore regulator granted BP Canada Energy Group approval to begin drilling off the province's southeast coast in April.
The Aspy D-11 exploration well is the first of what could be as many as seven exploration wells over a three-year period.
That decision has raised the ire of several environmental and conservation groups that have raised concerns about the risk of a spill.
In addition, the Council of Canadians has said the government needs to move away from fossil fuels and invest in sustainable energy.
Nova Scotia unveiled plans for a new four-year commitment to offshore growth last week.
The nearly $12 million investment includes funding for new research, including collecting core samples and high-resolution mapping information of the ocean floor.