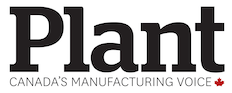 FARNBOROUGH, UK — The National Research Council of Canada (NRC) and Airbus have renewed a framework agreement on research and technology cooperation.
The five-year deal will cover a wide range of technical subjects and technologies.
Airbus has identified Canada as its "fifth country" for research and technology developments in the areas of drones and urban mobility.
"With expertise across a wide range of disciplines, the NRC is well-positioned to partner with Airbus on the transformative technologies like advanced manufacturing and autonomous mobility that will reshape the aerospace industry over the next several years," said Iain Stewart,
NRC's president.
Airbus is a Paris-based aerospace manufacturer that holds a majority stake in Bombardier's C-Series aircraft, now identified as the A220 airliner program. The company has been present in Canada for over 33 years and employs 2,000 Canadians.
"This is a logical step after the first agreement we signed 10 years ago to work jointly on research and technology. Renewing this agreement strengthens Airbus' already prominent relationship with the Canadian industry and is all the more fitting with the recent decision to set up a dedicated Airbus commercial aircraft presence in Mirabel for the A220 airliner programme," said Grazia Vittadini,
Airbus's chief technology officer.