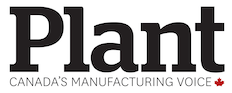 Nova Scotia premier defends climate bill's emissions targets
By Keith Doucette
Industry
Sustainability
Government
Manufacturing
Legislation calls for emissions to be reduced 53% below 2005 levels by 2030 moving to net-zero by 2050.
HALIFAX — Nova Scotia's Liberal government has passed legislation setting new emissions targets Premier Stephen McNeil is defending as the most aggressive in the country.
The Sustainable Development Goals Act was passed by a vote of 46-0 as the legislature wrapped up its month-long fall sitting Oct. 30.
"This bill will lead the country in greenhouse gas reduction and in getting to net-zero," McNeil told reporters.
The legislation calls for the province to reduce greenhouse gas emissions by 53% below 2005 levels by 2030 and would move the province to a net-zero carbon footprint by 2050. The net-zero target mirrors a promise made by the federal Liberal Party during the recent election campaign.
Bill 213 moved forward without amendment despite calls to strengthen and expedite the targets from dozens of presenters who appeared before a legislature committee on Monday.
Many of the speakers said the province should be aiming for net-zero emissions by 2030. The Halifax-based Ecology Action Centre asked that the emissions target be amended to 58 per cent below 2005 levels by 2030 _ an amendment that was advanced by NDP members of the committee but turned down by the Liberals.
McNeil said the government is sticking with the 53% target because it can be achieved while growing the province's economy.
"We know that we can reach 53%," he said. "Obviously if we can achieve higher than that target we will do that."
However, NDP Leader Gary Burrill said the new targets are a "failure" because they don't meet a test set by the United Nations, calling for climate measures to be compliant with its 1.5 degree C global warming target.
"Does this line us up with Nova Scotia doing its part for 1.5 degrees? It is the consensus of expert opinion that it doesn't, and that's why the government's initiative is a failure," said Burrill.
The new act also creates a fund to help communities fight climate change while growing the economy, and calls for a new climate change strategy to be in place by the end of next year following extensive public consultation.
And although the opposition Tories and New Democrats also voiced concerns that implementing the initiatives in the bill would be left to future governments, they ultimately supported the legislation during the third reading vote.
Tory member Brad Johns summed up their conundrum during debate, saying they either had to support the bill or be painted as against climate initiatives.
"I find that regrettable," Johns said. "I am not anti-environment, I'm not a climate change denier. I'd like to see us have the best legislation possible … and I fundamentally do not believe that this is the best legislation we can be having."
Earlier, Progressive Conservative Leader Tim Houston questioned why public consultation wasn't done before the legislation was brought forward.
"I think that's a failure in the process, and what should happen now is they should have serious consultations and they should seriously listen to what people say," Houston said.
During the sitting, the government also passed a bill that would see single-use plastic bags banned in the province by this time next year – giving time for retailers and the public to prepare for the change.
Nova Scotia joins many municipalities, as well as provinces such as Prince Edward Island and Newfoundland and Labrador, in moving to ban single-use plastic bags.
Some retailers, including the Sobeys grocery chain, have also promised to eliminate single-use bags.