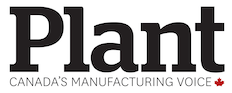 CALGARY—Nova Chemicals has appealed an Alberta judge's order that it pay US$1.06 billion in damages to Dow Chemical Canada in a dispute over a massive ethylene plant in the province.
The dispute centres on a production facility in Joffre, Alta. known as E3 that Nova started operating in 2000.
Dow Canada alleged breach of contract over the E3 joint venture agreements, claimed that Nova took part of the ethylene and other products that belonged to Dow and failed to run the facility at full production.
Nova said it faced an ethane shortage and ran the facility as fully as it could, subject to mechanical issues that constrained production.
Justice Barbara Romaine of the Alberta Court of Queen's Bench ruled in favour of Dow in June, and against a counterclaim filed by Nova in a case that included claims and counterclaims for damages between 2001 to 2012.
Nova Chemicals says in its appeal that the trial judge "fundamentally misapprehended" the project agreements, including the context they were entered into, and so mistakenly awarded the damages.