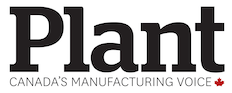 EDMONTON — There won't be any fireworks between the premiers of Alberta and BC at the Western premiers conference this week, because Alberta Premier Rachel Notley isn't going.
BC's John Horgan and Notley, who have butted heads over the Trans Mountain pipeline expansion project, were both scheduled to be in Yellowknife at the conference, which begins with an event May 22 night before the premiers get down to business on May 23.
But Cheryl Oates, a spokeswoman for Notley, said Notley will be staying in Alberta to complete a deal to secure the construction of the pipeline.
Kinder Morgan has ceased all non-essential spending on the project until it receives assurances it can proceed without delays, setting a May 31 deadline on getting those guarantees.
"With 10 days remaining before Kinder Morgan's deadline, my only priority is to make sure the pipeline gets built," Notley said in a tweet.
Deputy Premier Sarah Hoffman will be attending the conference on Notley's behalf.
Horgan said last week that BC and Alberta disagree on the pipeline expansion, but that he and Notley are in agreement on a number of other issues, and have been friends for 20 years.
Horgan said he didn't anticipate any high tension at the conference, even when Notley was still planning to be there, and that he expected the main focus of the meeting to be the development of a national pharmacare program.
Notley, however, fired back on Twitter.
"It would be surreal and exceptionally tone deaf for anyone to think we could politely discuss pharmacare and cannabis when one of the players is hard at work trying to choke the economic lifeblood of the province and the country," the Alberta premier wrote.
Horgan wasn't commenting on Notley's decision to skip the conference.
Alberta has passed legislation allowing it to limit fuel exports to BC, but BC countered by announcing plans for a lawsuit that would declare Alberta's legislation unconstitutional.
Even without the Alberta premier's presence at the premiers conference, Horgan could still face pressure from other premiers.
Saskatchewan Premier Scott Moe said last week that he wants to speak about the pipeline's benefits when he's at the conference.
"I'm very concerned that we are missing an opportunity here in this nation to advance our economic benefit here, not just in Saskatchewan, but in Western Canada and the nation of Canada," Moe said.
Moe has said the federal government should withhold sending federal infrastructure money to BC over that province's opposition to Trans Mountain.