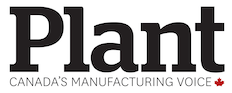 OTTAWA — Some of Canada's most prominent human rights and arms-control groups are demanding the Trudeau government launch an independent investigation into reports Saudi Arabian forces used Canadian-made armoured vehicles against civilians last year.
The call comes after Global Affairs Canada conducted its own review that determined that there was "no verified, credible information" to suggest Canadian-made Terradyne Gurkha vehicles were used to commit serious human rights abuses in July 2017.
In a letter to Foreign Affairs Minister Chrystia Freeland, Amnesty International Canada, Project Ploughshares, Oxfam Canada and others say that probe was deeply flawed, which is why an independent review is required before more such weapons are exported.
"We issue this call because it is our view that the internal government report on the allegations ? reveals shortcomings both in the investigation of the allegations and in interpretation of Canadian obligations under international law," the letter reads.
"These shortcomings suggest that a thorough review concluded by an independent and impartial expert is now required to adequately address the serious questions and concerns that remain unresolved."
Among their concerns is that Canadian officials believed what Saudi counterparts told them at face value, and that the officials played down the country's poor human-rights record while emphasizing its economic importance.
The demand is the latest twist in what has become an enduring controversy: the sale of Canadian arms to Saudi Arabia, whose record on human rights has been raising questions for years about the export of such weaponry.
Most of the attention has been focused on a $15-billion contract signed in 2014 that has seen Canada provide a steady stream of light armoured vehicles from the General Dynamics Land Systems plant in London, Ont., to Saudi security forces.
But Ottawa has also approved the export of other arms such as Gurkhas, which are manufactured by Terradyne in Newmarket, Ont., and described as modified Ford F550s that have been armoured and can accommodate machine-guns and other weapons.
Some of those Gurkhas were deployed during a security operation in the eastern town of Al-Awamiyah in July 2017, whose predominantly Shia population has harboured long-standing grievances against the Sunni government in Riyadh.
Video and eyewitness interviews allege the Gurkhas were used to surround the town and, while ostensibly trying to rout an armed group hiding in the community, ended up firing into populated areas and killing several civilians.
Freeland ordered Global Affairs Canada officials to review the incident after allegations became public, but the final report, which was concluded in October 2017 and released to the public in May, found a lack of evidence to support the allegations.
"There is no verified, credible information that Saudi security forces have committed serious human rights violations in the conduct of the current operation in Al-Awamiyah," it said, "whether related to the use of Canadian-made armoured vehicles or otherwise."
In their letter, however, the NGOs say the sources cited by Canadian officials in that report "are unnamed, redacted or far from independent," such as the Saudi National Society for Human Rights, which receives funding from the Saudi government.
They also accuse Global Affairs of failing to determine whether more Gurkhas ought to be exported by looking for evidence of human-rights abuses in Al-Awamiyah, rather than assessing "the potential risks of future misuse of transferred equipment."
The letter also cites several statements in the Global Affairs report as playing down or dismissing human-rights concerns, including one section that discussed the potential financial impact on Terradyne of suspending the sale of more Gurkhas to Saudi Arabia.
"When human lives are at risk, these should be secondary considerations without bearing on an investigation into allegations of human rights violations," it reads.
"Their presence underlines the worrisome approach, raises concerns about the objectivity and independence of the analysis, and consequently undermines confidence in the recommendations that is made to reinstate the two Terradyne export permits."