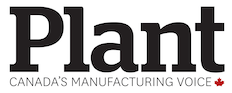 FORT MCMURRAY, Alta. — Nexen Energy has pleaded not guilty to eight charges stemming from a fatal explosion at the company's oil sands site in northern Alberta.
Drew Foster, who was 52 and from Niagara Falls, Ont., died at the scene.
Thirty-year-old David Williams of Scotchtown, NS, died several days later in hospital.
The men were doing maintenance inside a hydrogen compressor building at the company's Long Lake upgrader in January 2016 when the explosion occurred.
Alberta Occupational Health and Safety charged the Calgary-based energy company in December.
A trial date is to be set in a Fort McMurray, Alta., court on May 16.
Nexen Energy is a subsidiary of the Chinese state-owned firm China National Offshore Oil Corp., or CNOOC Ltd.
Some of the charges relate to whether a compressor at the site had been properly serviced and whether the workers in charge of the machine had read its operating manual and safety rules.