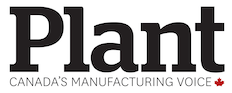 INDIANAPOLIS — A new round of layoffs is taking effect at the Carrier Corp. factory in Indianapolis a little more than a year after President Donald Trump touted a deal that save some of the plant's jobs.
The company says about 215 people are being let go starting Thursday, leaving about 1,100 workers at the plant. That's down from some 1,600 factory and office jobs when Carrier announced plans in early 2016 to move production to Mexico.
The new layoffs follow about 340 job cuts from the factory in July.
Trump frequently criticized Carrier's plant closing plans during the 2016 campaign. He travelled to the Indianapolis factory weeks after his election win to announce a tax-incentive agreement partially reversing the closure and keeping some 800 furnace production jobs.