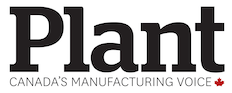 TORONTO — Cannabis company Newstrike Brands Ltd. has struck a deal to create co-branded edibles with specialty foods company Neal Brothers Inc., best known for its chips and salsa.
Newstrike will own 60% and Neal Brothers will own 40% of a joint venture that will manufacture, distribute, market and sell cannabis-infused products.
It will also acquire a minority interest in Neal Brothers and receive advisory services from Peter and Chris Neal under the conditional deal, which subject to regulatory and other approvals.
The joint venture partners will develop edible cannabis products at Newstrike's licensed operation in the Niagara community of Lincoln, Ont.
Newstrike is a publicly traded company and parent of Up Cannabis Inc., which is licensed to both cultivate and sell cannabis. It also has a strategic partnership with the Tragically Hip, one of Canada's best-known bands.