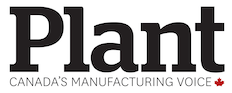 WASHINGTON — Talk of an impending NAFTA deal is premature, Canadian union leader Jerry Dias said in Washington while officials were negotiating there April 11.
The Unifor boss said he's been in contact with the Canadian negotiating team and said speculation from some about an imminent agreement in principle is divorced from reality.
The United States has been increasingly anxious to get something announced this month, before it becomes impossible for the rest of this year because of elections in Mexico and the US Congress.
"They're not close to a deal at all," Dias said in an interview.
"There's way too many tables that have yet to be closed… The main issues around auto, labour standards, (dispute-resolution rules under) Chapter 11 _ those issues haven't been resolved yet at all."
The sides are meeting constantly in an effort to reach some sort of deal this spring.
In addition to the current sessions in Washington, the ministers leading the talks will be in Peru at the Summit of the Americas this week. Chrystia Freeland, Robert Lighthizer and Ildefonso Guajardo will likely hold separate bilateral sessions, possibly capped with a trilateral meeting.
Mexico's minister has expressed optimism about an agreement this month, pegging chances of that at 80 per cent.
But the idea of an agreement in principle being announced at the Peru summit, as some had hoped, will not pan out. U.S. President Donald Trump is not even attending anymore, as he weighs a possible military strike in Syria.
Dias said the notion of a deal this week was a pipe dream from the start.
Sources confirm Dias's view that several major issues are far from being settled _ with irritants like dairy remaining unresolved, while autos have been the main focus of talks.
Other observers say a more realistic short-term possibility is something that falls short of a formal agreement.
Trade lawyer Dan Ujczo describes this scenario as an "agreement in passing" _ an interim document that's more detailed than a press release, less detailed than something parliaments can ratify.
Dias questions the point of such an interim agreement.
He wonders what the countries would actually gain by issuing a document this spring announcing they almost have a deal, whose details will be settled months later.
"That's (like) me agreeing to buy your house, you allowing me to move in, and we'll negotiate the price later," Dias said.
"Things just don't work that way. It's foolish to even contemplate it… This is 24 per cent of the world's GDP. This isn't bargaining a popsicle at the corner store."