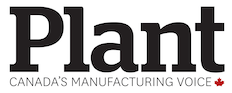 JOHN'S, NL — A new report is recommending the capping of wetlands and removal of soil to reduce the buildup of toxic methylmercury in the reservoir for the Muskrat Falls hydroelectric project in central Labrador.
The Independent Expert Advisory Committee, appointed by the province after protests at the construction site, is recommending a number of initiatives aimed at limiting a spike of methylmercury in wild food sources, such as fish and seals.
Methylmercury is formed as vegetation rots underwater, and the reservoir for the Muskrat Falls dam would require flooding 41-square kilometres.
The neurotoxin is linked to cardiovascular and immune problems and hyperactivity in children. However, the health risks depend on who eats tainted foods and how often. When pregnant women, nursing mothers and young children eat too much contaminated seafood, there's an increased risk of nervous system problems in the developing child.
A Harvard University study released in 2016 said methylmercury concentrations in locally caught fish, birds and seals – which nearby Inuit populations use as food sources – will likely increase up to 10-fold once the lower Churchill River is dammed.
Carl McLean, deputy minister of Lands and Natural Resources, wrote in the report that the potential impacts and risks in not implementing additional mitigation measures such as soil removal are too high.
"Following the direction of the terms of reference, we must do everything we can to protect the health of the Indigenous and local population through mitigation efforts to minimize impacts from methylmercury before the reservoir is inundated," he wrote. "Once inundated, no additional mitigation measures for methylmercury can take place."
But support for the mitigation recommendations, which have been forwarded to provincial Environment Minister Eddie Joyce, was not unanimous.
The Innu Nation voted for the option of capping wetlands only. The remaining (non-voting) members of the committee supported moving ahead without any further mitigation.
Martin Goebel wrote to say he supports future monitoring and human health management, but not mitigation.
"Massive soil removal from a reservoir has never been attempted anywhere," Goebel wrote. "Consequently, there is no real data to show its actual effectiveness."
Crown-owned Nalcor Energy does not support the removal of soil, noting that the Quebec-based engineering firm SNC-Lavalin has estimated the cost at between $409 million and $742 million, not including a contingency fund and other costs.
The $12.7-billion Muskrat Falls project, which will also provide energy to Nova Scotia through the underwater Maritime Link, has almost doubled in cost with financing since it was approved five years ago.
Full power is not expected to be delivered until 2020, about two years behind schedule.
The independent committee is also recommending an improved monitoring program and the creation of an impact security fund in case restrictions have to be placed on the consumption of wild foods such as fish.