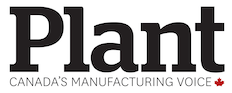 Molson Coors Brewing Co. expects to "secure a meaningful share" of the cannabis-infused beverage market when edibles are legalized in Canada, the company's CEO said.
"We will be in a ready-to-go position and, you know, one of the first on the playing field as the market opens up," said Mark R. Hunter in a conference call with analysts after the company released its third-quarter earnings report Wednesday.
Recreational cannabis products such as dried flower and pre-rolled joints became available for legal purchase in Canada on Oct. 17, but edibles won't be legalized until next year.
Estimates suggest the cannabis market could be valued somewhere between $7 billion and $10 billion, he said, with about 20 to 30 per cent of that coming from cannabis-infused, non-alcoholic beverages.
Even if one assumes the low end of both those projections, the beverages segment could be worth about $1.5 billion, he said.
Molson and Hexo Corp. launched Truss, a joint venture, earlier this month. Truss will develop the beverages for the Canadian market following legalization.
---
Related: Molson enters into joint venture to develop cannabis infused beverages
---
The company is already researching what beverages it plans to offer, said Hunter, and will be able to share more details early next year.
"We decided as a business that we did not want to be a spectator as this new market opened up and we clearly wanted to be a participant," he said.
The company is also preparing for potential further international expansion, he said.
Molson Coors Canada shares rose $5.01 or 6.3 per cent to $84.50 in afternoon trading on the Toronto Stock Exchange. The shares of its holding company, Molson Coors Brewing, rose US$4.72 or 8.11 per cent to US$63.93 on the New York Stock Exchange.
The company topped expectations as it reported its third-quarter profit increased compared with a year ago, helped by higher sales.
The brewer, which keeps its books in U.S. dollars, earned US$338.3 million or $1.56 per diluted share for the quarter ended Sept. 30. That compared with a profit of $287.0 million or $1.33 per diluted share a year ago.
Net sales totalled $2.93 billion, up from $2.88 billion in the same quarter last year.
The company said its underlying profit for the quarter amounted to $1.84 per diluted share, up from $1.37 per diluted share in the third quarter of 2017.
Analysts on average had expected a profit of $1.59 per share, according to Thomson Reuters Eikon.