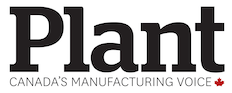 WINDSOR, Ont. — A metal fabricator of conveyors in Essex County was fined $125,000 for the death of worker in a Nov. 16, 2016 accident involving a crane.
R. J. Cyr Co. Inc., which manufactures conveyors in Maidstone, Ont., entered a guilty plea in a Windsor court to failing to secure equipment to prevent tipping.
The worker was assigned to do touch-up work on a steel frame for a conveyor. The almost 23-foot, 1,228-pound skid was lifted by a five-ton overhead crane from a pile, and placed on its side on a support structure, followed by a second skid. The crane was detached from the skids but they weren't secured to the support structure.
One of the skids tipped as the worker was securing it to the support structure with clamps. The worker was pinned to the concrete floor and died.
Although there were no witnesses, the accident was captured on a security surveillance video.
The Ministry of Labour investigation found no evidence the worker had been instructed not to disconnect the unsecured conveyor skid from the overhead crane.
The company was found to have failed to follow section 46 of the Industrial Establishments Regulation.
A 25% victim fine surcharge was added to the fine as required by the Provincial Offences Act.