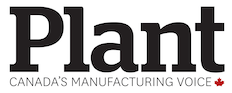 NEW YORK — Mercer International says it intends to voluntarily de-list from the Toronto Stock Exchange on June 11, about three months after it lost a six-year-old NAFTA battle with the Canadian government.
The US-based forest products company had mounted a $250-million claim against the Canadian government in early 2012.
It alleged that BC Hydro and the BC Utilities Commission discriminated against Mercer's power-generating operations at a pulp mill near Castlegar, BC.
However, a NAFTA tribunal ruled on March 6 that there had been no violation of the deal and it awarded Canada approximately $6.9 million in costs.
Mercer says that its listing on the Nasdaq global select market will be unaffected by its delisting from the Toronto Stock Exchange.