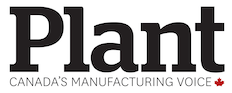 EDMONTON — Aurora Cannabis Inc. says it is acquiring about 29 hectares of land in Medicine Hat, Alta., to build a new high-tech cannabis facility.
The company says a memorandum of understanding with the city includes a prospective 10-year, 42 megawatt energy supply agreement.
Aurora says the new facility, to be named "Aurora Sun," will be the size of 21 football fields and 50% larger than its "Aurora Sky" operation at Edmonton International Airport.
The first planting in Medicine Hat is expected in the first half of 2019, with completion slated for the second half of the year.
Once in operation, Aurora says the new facility will boost its total capacity to more than 430,000 kilograms per year.
The company currently operates facilities in Mountain View County, Alta., and in Pointe-Claire on Montreal's West Island. It is also completing a facility in Lachute, Que.
"We look forward to establishing ourselves both as an important local investor and employer (in Medicine Hat), with more than 450 full time jobs anticipated, and a significant impact on the local economy for years to come," said Aurora CEO Terry Booth.
"With Aurora, we look forward to welcoming a growing international company committed to creating significant employment in our city," said Mayor Ted Clugston.