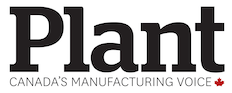 OTTAWA — John McCain, an avowed free-trader and longtime supporter of expanding the North American Free Trade Agreement, was remembered by Canadian politicians as a friend to Canada who reached across political boundaries to do what he felt was right.
The Arizona senator died of brain cancer on Saturday, a day after announcing he would not be seeking further treatment. He was 81.
"Senator McCain was a great friend to Canada and a true statesman whose intelligence, tenacity and courage were unmatched," Foreign Affairs Minister Chrystia Freeland wrote on Twitter.
Former prime minister Brian Mulroney echoed the sentiment in a written statement Aug. 26.
"John McCain was always a committed friend of Canada," he said. "On any issue, John would always come down on the side of his deep friendship with us."
As recently as June, McCain tweeted his support for Canada after US President Donald Trump accused Prime Minister Justin Trudeau of being "very dishonest and weak" following a dispute over tariffs at the G7 Summit in Charlevoix, Que.
"To our allies: bipartisan majorities of Americans remain pro-free trade, pro-globalization & supportive of alliances based on 70 years of shared values," he wrote.
"Americans stand with you, even if our president doesn't."
The issue of free trade was a constant theme over McCain's decades-long career. The former presidential hopeful had long supported renegotiating NAFTA, going so far as to make an unprecedented trip to Ottawa in the midst of his 2008 campaign for president to deliver a speech that called for expanding the trilateral agreement.
Speaking to the Economic Club of Canada months ahead of the election he would lose to Barack Obama, McCain lauded the pact for doubling cross-border trade, creating 25 million jobs in the US and four million in Canada.
"Even now, for all the successes of NAFTA, we have to defend it without equivocation in political debate, because it is critical to the future of so many Canadian and American workers and businesses," he said.
"Demanding unilateral changes and threatening to abrogate an agreement that has increased trade and prosperity is nothing more than retreating behind protectionist walls."
It was a point McCain reiterated when the free trade agreement was finally reopened under Trump nearly a decade later.
"As renegotiations get underway, it's important for the administration to recognize NAFTA's many contributions and not impose new barriers that could harm our ability to trade with our closest neighbors," he said in a written statement last year.