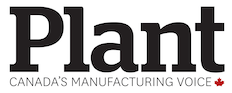 LOS ANGELES — SpaceX has chosen to manufacture its planned big, new rocket in the Port of Los Angeles, Mayor Eric Garcetti announced in his annual state-of-the city speech.
The mayor said it's a "vehicle that holds the promise of taking humanity even deeper into the cosmos than ever before."
The city Board of Harbor Commissioners will vote April 19 on whether to lease 19 acres to SpaceX for the manufacturing site. The commission's staff has recommended approval of an initial 10-year term, with two 10-year options, at an annual rent of approximately $1.38 million.
While SpaceX calls its existing rockets Falcons, CEO Elon Musk simply refers to the planned new rocket as the BFR.
It's intended to serve all purposes, from missions into Earth orbit and out to the moon and Mars. Musk has said he aspires to launch his first cargo missions to Mars in 2022.
Musk also proposes to use the BFR for high-speed trips from point-to-point on Earth, such as New York to Shanghai in 39 minutes.
SpaceX, based in the Los Angeles suburb of Hawthorne, already uses the Port of Los Angeles for missions that recover Falcon 9 first-stage boosters on a floating platform in the Pacific and when it recovers supply capsules that parachute into the ocean after missions to the international space station.
"SpaceX has called the Port of Los Angeles home to our west coast recovery operations since 2012 and we truly appreciate the City of Los Angeles' continued partnership," Gwynne Shotwell, SpaceX president and COO, said in a statement.
"As announced today by Mayor Garcetti, the Port will play an increasingly important role in our mission to help make humanity multi-planetary as SpaceX begins production development of BFR – our next generation rocket and spaceship system capable of carrying crew and cargo to the Moon, Mars and beyond."
The agenda for this week's Harbor Commission meeting says the SpaceX's new operation in the port would be a research, design and manufacturing facility for rockets and spacecraft.
"The rockets, once complete, would be too large for reasonable transport by road and thus must be transported by barge or ship, necessitating that the facility be water adjacent," it says.
The facility would have potential to employ 700 people.