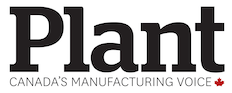 OTTAWA — The growth of Canada's soon-to-be-legal recreational pot industry is starting to create a small buzz among job hunters.
The job website Indeed has released new numbers that show cannabis-related searches, while still small, were more than four times higher last month compared to the year before. The data say weed-related searches increased to 26 out of every 10,000 searches, up from six.
Employers, the data found, have also been looking for more help within the expanding cannabis industry – from retail "budtenders," to production assistants, to quality assurance. New help-wanted ads in the sector were up three-fold last month, compared to a year ago, and now make up 25 out of every 10,000 new jobs on the website.
"Cannabis-related searches and job postings remain a small corner of the Canadian labour market, but they're growing rapidly," Indeed economist Brendon Bernard wrote in the report.
The economic possibilities and job-producing prospects of the cannabis industry have been rising in the leadup to Oct. 17, the date Canadians will be legally allowed to purchase and consume recreational marijuana.
The growth potential is sure to attract workers on its own, but some could be lured by the opportunity to make a living in an industry emerging after decades of prohibition.
Job seekers' searches for cannabis-related work spiked at the start of 2018, which coincided with media headlines about surging stock prices of several Canadian marijuana firms, the report said.
From there, a greater number of employers moved into hiring mode in the months that followed. There was a 50% jump in cannabis-related job postings between April and early May.
More than half the country's pot-related want ads were for jobs in Ontario, which the report notes is also home to the headquarters of major players in the industry.
"With aggressive hiring plans, Canadian cannabis companies are posting openings across a wide range of job types," Bernard wrote.
"The main roles in demand are for workers to grow the product and for others to sell it."
The most-advertised cannabis roles on the website included quality assurance, retail workers, production assistants, maintenance technicians, executive assistants and nurses, which is likely connected to the existing medical marijuana market. Want ads in the recreational market will also add to opportunities in the already established medicinal pot industry.
With recreational weed's move towards legalization, even the terminology used by job searchers has experienced an evolution, the report said.
"Last summer, about as many Canadian job seekers on Indeed looked up the word marijuana as cannabis," it said.
"A year later, cannabis has left marijuana in the dust, outnumbering it in searches more than five to one."