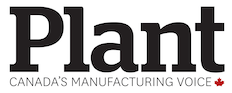 TORONTO — Coca-Cola Canada's decision to invest $85 million in a new milk processing plant in Ontario shows why the Canadian government should continue to defend the country's supply management system, said the general manager of the Dairy Farmers of Ontario.
Prime Minister Justin Trudeau caused worries in Canada's dairy sector when he said on NBC's Meet the Press that Canada would consider allowing US dairy greater access to the Canadian market as part of the renegotiation of the North American Free Trade Agreement.
"As far as I know the government is going to continue to support the Canadian dairy system. This is a perfect example of why he ought to," Dairy Farmers general manager Graham Lloyd said in an interview Tuesday.
He said the system is attracting investment from around the world.
"It's a good example of why this system works, and when you compare it to the other systems and dairy industries they're just not sustainable and not growing."
The US beverage giant didn't comment on Canada's dairy system, but said tariffs were a deterrent to importing its Fairlife ultrafiltered milk from the US.
Coca-Cola also likes to make products in the country where they are sold, said Fran Mulhern, vice-president of Coca-Cola and general manager of the farm to table business.
The company plans to build a plant adjacent to its 70-year-old Minute Maid frozen juice facility in Peterborough, Ont., to produce lactose-free milk that is rich in protein and lower in sugar than traditional milk.
The operations, set to open in the first quarter of 2020, will create 35 new jobs and support 100 jobs at the existing juice plant, which supplies North America with frozen juice.
Changing consumer habits towards products with less sugar makes it a perfect time to make Canada the first international market for Fairlife products such as ultrafiltered milk, said Mulhern.
"We see lots of opportunities for this to really grow dairy, and bring consumers back into dairy," she said in an interview.
In the year after the product was launched in the US in 2015, 40% of the consumption came from buyers who were not drinking milk, according to a Nielsen survey, she said.
Canadian milk consumption has been declining about one per cent annually for years, but value-added products are growing five per cent per year and account for 20 per cent of Canada's dairy market. Almost 20 per cent of Canadians consume lactose-free dairy.
The plant will be supplied with milk from local dairy farmers in Ontario.
"Anything that will grow the dairy market and increase dairy production and increase dairy consumption is quite exciting, and that's why we're quite supportive of this opportunity," Lloyd added in an interview from Ottawa.
The milk uses a patented cold filtration process to remove lactose and sugar, leaving it with 50 per cent more protein and 50 per cent less sugar than traditional milk.
Coca-Cola has been in a joint venture with Select Milk Producers, the sixth largest U.S. dairy co-operative, to make Fairlife products that are added to the multinational's broad portfolio of beverages.
Coca-Cola Canada employs 6,200 people in more than 50 facilities, including six production facilities across the country.