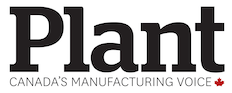 KUALA LUMPUR, Malaysia—Malaysia's transport minister said Saturday that owners of more than 71,000 affected Honda cars will be penalized if they fail to replace flawed Takata air bags, in a drastic move to curb fatalities.
The deaths of seven people in Malaysia have been linked to the defective air bags that are subject to one of the world's largest auto recalls. The latest victim was a 23-year old student whose 2004 Honda City crashed in Kuala Lumpur on May 27, the second death this year alone.
Transport Minister Anthony Loke said owners of 71,315 Honda cars have still not responded to the recall replacement and will be barred from renewing their road tax if they don't do so.
"The 71,315 cars are like a time bomb that can kill anytime … the government has to take such (a) drastic measure because human lives are more important than a little inconvenience," Loke said after visiting the victim's family at their home.
In the latest case, he said a 2-centimetre (0.79-inch) -long shrapnel was found embedded on the left of the victim's neck after his car crashed into a tree.
Loke said Honda has sent 28 recall notices to the victim's family but it didn't reach them because they moved and didn't update their address with the Road Transport Department. The last letter was dated May 22, five days before the crash, he said.
Pong Yew Loong, the victim's father, told reporters that the family wasn't aware of the recall and didn't receive any letter.
"It is proven that over the last four years, the awareness campaign is not enough, the awareness campaign has not been effective," Loke said.
He said he will meet car manufacturers next week to discuss further measures.
The latest Malaysian death raised the global death toll linked to the defect to 23. The U.S., with 15 deaths, and Australia with one are the only other countries to have reported such fatalities.
All the deaths in Malaysia involved the Honda City, a subcompact made for Asia and Europe. Families of some Malaysian victims have blamed Honda, the leading foreign brand in the country, of not doing enough to warn car owners of potentially deadly risks from the air bags or track down second-hand car owners.
The defective air bags have faulty inflators and propellant devices that may deploy improperly in an accident, shooting out metal fragments that can kill or injure.
Last year, Takata pleaded guilty to fraud in a U.S. court and agreed to pay more than US$1 billion in penalties for concealing the defect.