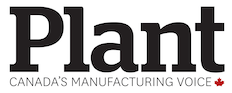 AURORA, Ont. — Auto parts manufacturer Magna International says it has struck a multi-year collaboration with rideshare company Lyft to jointly fund, develop and manufacture self-driving systems at scale.
Aurora, Ont.-based Magna says the co-developed self-driving systems could be used on Lyft's rideshare network as well as across the automotive industry.
The partners say Lyft will take the lead on developing the self-driving system at its engineering centre in Palo Alto, Calif., while Magna will lead manufacturing and contribute knowledge in vehicle systems, safety and other areas.
The companies say they will share jointly created intellectual property and use data from Lyft's eight billion kilometres travelled per year on its network to improve the systems.
Magna says the scalable technology is expected to be market-ready over the next few years.
The company says that as part of the partnership, it will also invest US$200 million in Lyft equity, subject to regulatory approval.