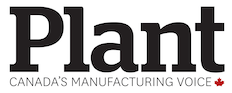 TORONTO —  Magna International is investing $125,000 in Skills Ontario initiatives. The money from the Aurora, Ont. automotive parts manufacturer will support the 2018 Skills Ontario Competition, Skills Ontario Young Women's Initiatives, and Skills Ontario Summer Camps.
"Our goal is to deliver a skills solution that benefits our youth, our businesses, our economy, and the quality of life that we enjoy here in Ontario," says Ian Howcroft, CEO of Skills Ontario, a Toronto-based non-profit that helps young people develop skills for trades and technologies. "Magna International is a true partner in helping us deliver skill development solutions to youth in Ontario and we are thrilled to be building on the momentum that their continued investment provides."
Magna's involvement with this year's Skills Ontario Competition includes hosting a large interactive exhibit for 30,000 expected attendees, and will offer jobs to medalists in the Automation and Control, Industrial Millwright Mechanic, and Mechatronics contests.
Two past mechatronics competitors, who went on to compete at WorldSkills 2017 and won bronze, currently work for Magna International with the Exteriors groups.
The 2018 competition takes place May 7-9 at the Toronto Congress Centre.