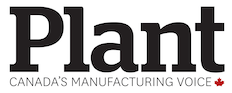 AURORA, Ont. — Magna International Inc. has signed a deal to buy Italian company OLSA S.p.A., a maker of automotive lighting products, for about $354 million.
The Canadian auto parts company valued the transaction at 230 million euros.
Magna says the deal will make the company a global lighting supplier and expand its capability to design, engineer and manufacture headlamps, tail lamps and other lighting products.
OLSA, based in Turin, Italy, employs about 2,500 people and has manufacturing operations in Italy, Poland, Brazil, China and Mexico.
Its customers include the Volkswagen Group, the BMW Group, Daimler and FCA.
The deal, which requires regulatory approval and other standard closing conditions, is expected to close before the end of the year.